50% OFF EVERYTHING !! USE CODE "BLACKFRIDAY" AT CHECKOUT
JOIN OUR CONSCIOUS COMMUNITY
Join us for plant-based recipes, special offers and exclusive product launches.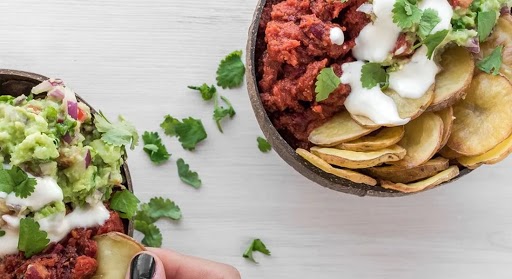 July 6, 2021
Only 15% of reusable plastic is recycled worldwide. The rest , including all single use plastic is washed up on coastlines or burnt releasing harmful fumes into the atmosphere. This results in devasting effects of climate change and contributes to…
What Our Customers Say About Us
Bought some bowls and cutlery from this cute website. I took them with me on my travels to zanzibar as they are so light and versatile to use. Amazing value and great for the environment.
Bought a couple coconut bowls from their market stall in Wandsworth a few weeks ago. We love them so much we decided to order a set from their site for our foodie friend's birthday. Delivery was super fast and our friend absolutely loves them! Customer service was exceptional and personable and they even included a lovely hand written birthday note in the parcel! Support these lovely people and buy their awesome products!! ❤ Highly recommended!!
I bought the jumbo bowls from Organic worldwide and absolutely love them. I was pleasantly surprised by how big they are- I can get a decent portion of my breakfast or salad into them and it makes it that little bit more special eating off these than normal bowls. My kids are big fans too- they can be thrown around without a worry about breaking them. Would definitely recommend these if you want to go green and support a great small business. Their service and packaging was also on point and pleasure to deal with.
Brilliant product! The quality of the bowls were amazing. The custom message they put in the box was a really nice touch too.